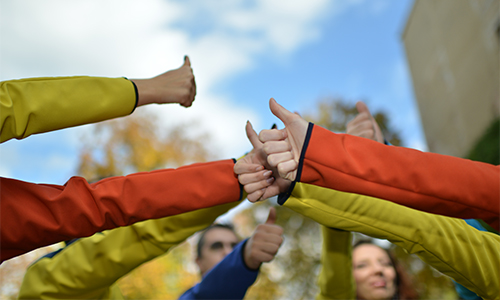 Increase the productivity of clients' company
Increase the productivity of employees by offering them access to prompt answers, regardless of the nature of the problem, by using a support service. Offer them a phone system with an unique number which can be used to gain immediate answers, information and advices regarding the use of computer workstations, modern operating systems - Windows XP, Vista or 7 - of office applications (Microsoft Office, Open Office) or for the most popular applications used day to day by your employees.

Gain time for your employees and avoid delays and frozen activity during your work schedule.
Ensure a comfortable environment for your customers' employees
Give every employee the possibility to choose his favorite communication method - online, via email, phone or text message, offering you a user friendly approach that matches every employee's individual style.
Optimum cost/performance report
Benefit from a service that holds an optimum cost/performance report that uses a state of the art incident management system. Star Tech Team Incident Tracking ensures:
Keep track of quality indicators for the delivery of IT services;
Record conversations for subsequent analysis;
Quickly identify recurring situations and deliver prompt support for your employees by using an information library for common IT incidents and for their solutions, known as Knowledge Base;
Identify common incidents and apply major adjustments to eliminate the root of all troubles;
For ease of use and due to the state of the art incident management system, the calling number of users is recognized with every phone call made and they are always treated individually.